Pocket Thicket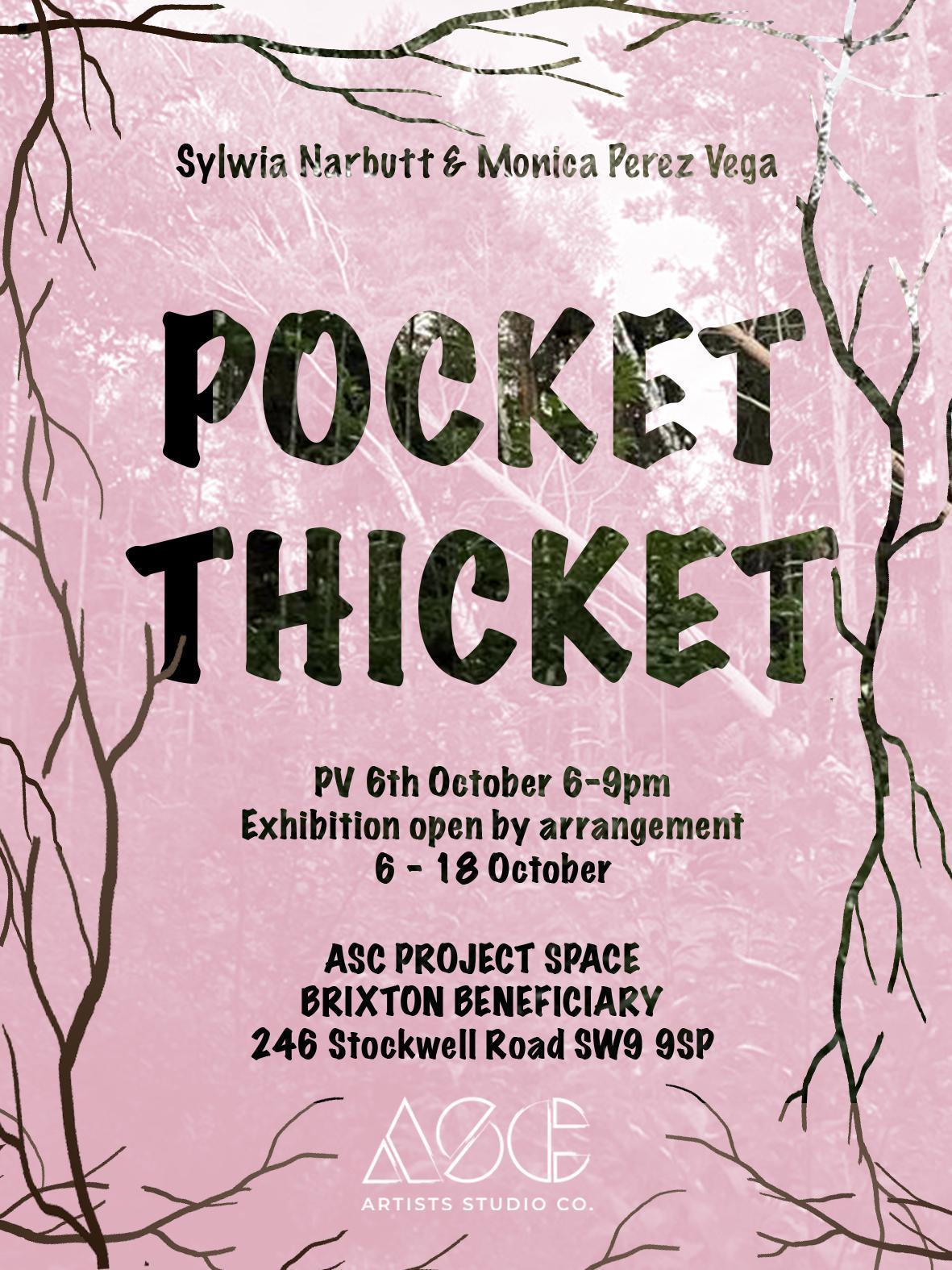 Exhibition by Sylwia Narbutt & Monica Perez Vega
Brixton Beneficiary: ASC Project Space
7-19 Oct by arrangement
PV 6 Oct, 6-9 pm
British painter, Paul Nash believed certain landscapes held an inherent quality, known as Genius loci or Spirit of Place, and he was interested in concealed sites of ancient intervention. It became the core of his approach to landscape; to reveal the 'hidden spirit' within, which he posed as quintessential to the British identity.
Pocket Thicket at the Brixton Beneficiary is an experimental installation by transnational artists Sylwia Narbutt and Monica Perez Vega which responds to the idea of Genius loci. The conversation between the two artists will explore the ways in which dislocation affects our relationship with British landscape. From urban to woodland; home to foreign, all spaces can be felt and known by their attributes and their interactions with their surroundings.
How do our disparate lived experiences influence our identity and interactions with place?
Narbutt's paintings are driven by explorations of wild territories – as remembered or imagined. She is fascinated with haunting shapes observed in green spaces, such as forests, woods or local parks. The common land. Narbutt reveals the animism of dry and broken branches as they appear to be in motion, dancing, or ready to depart. With paintings specifically composed to transform the space, her quick brushwork conveys a dream-like world punctuated with urgency and unease.
What is 'dead space' and can we evoke the 'hidden spirit' within?
Perez Vega explores ideas of uncertainty and adaptation. Her canvas forms adapt to their surroundings as an exploration of the precarity of place. The make-shift structures act as a henge to impermanence, referencing both the venerated tabernacle as well as the vulnerability of transience.
Is spirit innate or is it manifested through intervention?
Read blog post by Sylwia Narbutt